When I think of the word Vanilla, the word warm walks into my mind and sits right next to it.
Vanilla is anything but just vanilla.Try various types of vanilla, and you can taste that each kind is just slightly different. With each taste, other words like spicy, bold, or mild will join the vanilla table in your mind.
Each type of vanilla is influenced by the earth and sky that they were grown in and under. Each region carries different flavor notes in their version of the hand-pollinated, vanilla bean orchid.  Madagascar, Mexican, and Tahitian are three of the primary places where vanilla is grown. My favorite is Mexican vanilla, followed closely by Tahitian vanilla. Blending vanilla is another great way to get a unique and balanced flavor into your foods.
I have three methods of extracting vanilla beans from their dried earthy-scented pods. The first way is the simplest, split the bean in half and scrape the seeds with a back of a knife and add it to your creation.
The second way is a bit more complicated, but it is my favorite. Snip the bottoms of each vanilla and steep in a closed-lid container with dark Cruzan Rum. Make sure the container is long enough to hold the beans without crimping, bending, or folding them. After about two weeks of sitting in the rum, the pods will swell and the beans will plump up. Then I simply press the pods into whatever treat I am making and watch the oily, black seeds pour out. Heaven! This is my favorite form of extraction. There is yet another flavor dimension added to working with vanilla this way, as the molasses notes from the dark rum offer an instant compliment to the  beans.

A third way to infuse even more vanilla into your baked creations is to rub the dried beans (do not try this with the rum-soaked vanilla) into some natural cane sugar and let it sit with the sugar for a few weeks. It makes some of the best tasting vanilla sugar. I also add the scraped dried beans directly into my sugar jar. That way when you add the sugar to your creations, it adds yet another layer of vanilla. The best flavors in food are not simply added but are layered!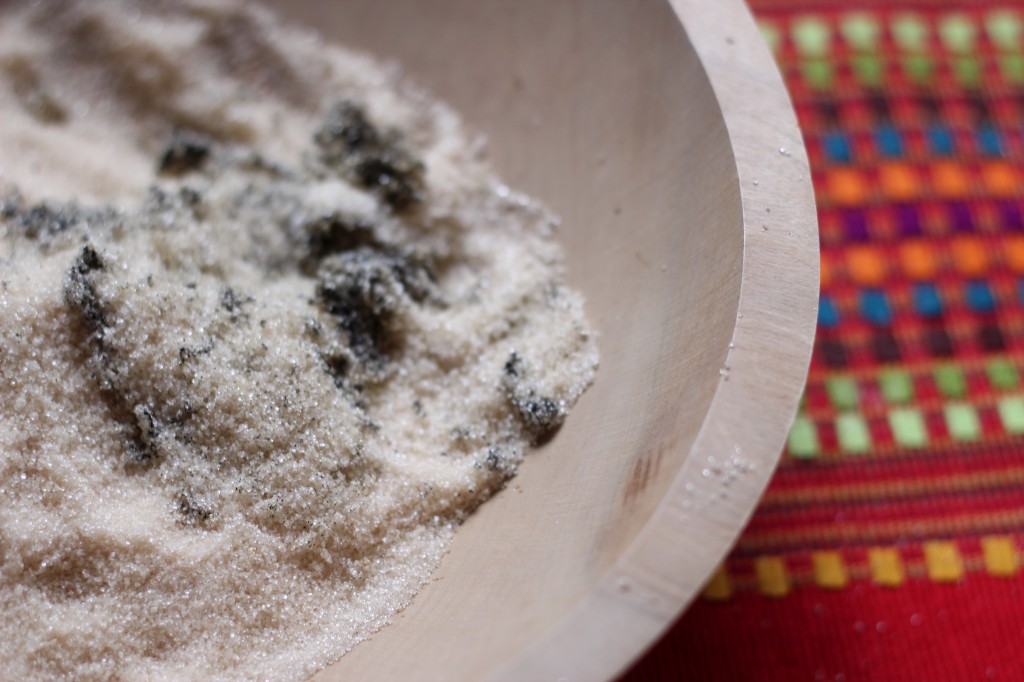 Walk away from the Imitation Vanilla on the grocery store shelves. Try working with real vanilla beans or at least real vanilla extract. They are a bit more expensive, but definitely worth trying every once in a long while. Just try it! And I promise you will see! Vanilla is anything BUT vanilla!