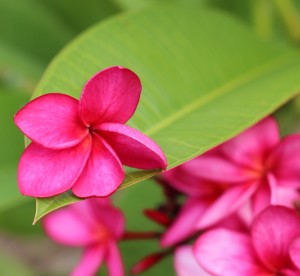 Simple Syrups are a great way to infuse sweetness into a drink without the grittiness of undissolved sugar interrupting the experience. I use it mostly in ice-teas and other cold drinks.
Infusing the syrups with various flavors is very simple to do. It gives a real twist to any drink your making. My favorites are those combinations bursting with island tinged flavors –Lime, Lemon grass, and ginger are my go-to-flavors!
Simply mix and boil equal parts sugar with water and until dissolved. While the mixture is cooling add the flavoring of your choice and let steep. Enjoy!