If there is one thing we have an abundance of on our island, it is literally bush, grass, vegetation! Everything is green, not because it wants to be but because it literally has to be! What else should nature create when it has an over abundance of fertile earth, life encouraging sunshine, and enough rain to keep everything flourishing and alive. Crucians are nothing if not creative, and over time we have learned to use what is available to us in creative and necessary ways. And nothing is more elemental and nourishing than a steaming cup of Bush Tea!!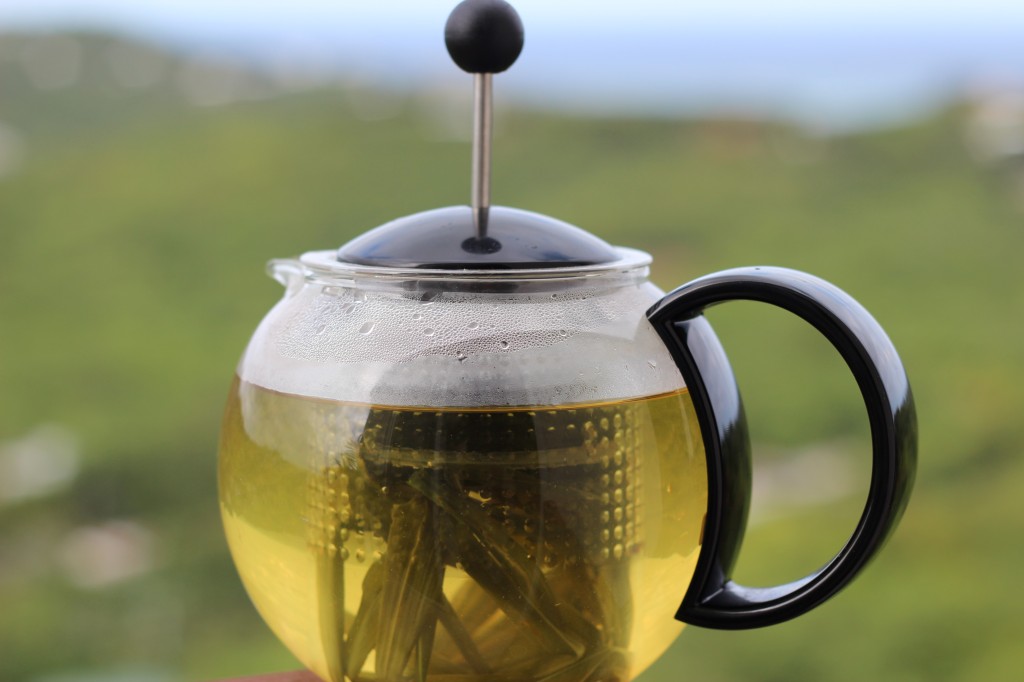 As the winter winds push their way into our tropical climate, there is nothing more soothing than a steaming cup of tea to start the day off right. Growing up, I rarely had tea from a bag. Tea for me was whatever grew in our yard. My mother would let us choose our own tea in the morning. It wasn't individually wrapped and plastic contained. Instead, whoever was asked to "go get some tea bush", would decide what they felt like. Lemongrass, and mint, were among some of our favorites. My mother insisted that every day begin with something "hot in your stomach". So, juice would come after, and soda never came.
If you had the flu, white sage was good for that. If you had bronchitis, then you drank white head bush. If you couldn't sleep, the leaves from the soursop tree would help you rest. If you had high blood pressure, then you drank vervine. For every ailment there was a natural remedy. Now, we talk about teas in terms of greens, and blacks, and phytochemicals, and antioxidants. But here on the island, every morning begins on green. It is not uncommon to go to any office building on the island and find offerings of both coffee and bush tea.
As a government attorney, I often have to appear before our Legislature to offer commentary on various bills. I have to say, the best cup of bush tea I ever had was at the St. Croix Legislature. Interesting place to find such a great foodie gem. Everyone has their own blend of herbs they put together to create their bush tea. Common combinations include  lemongrass, basil, mint, and other additions.
Food is truly alchemy. Hot or Iced Tea, its amazing what happens when you combine fragrant grasses and boiling water. Such a simple process can create such incredibly complex flavors. If you have never had a cup of fresh bush tea, you have to take a trip to the island!