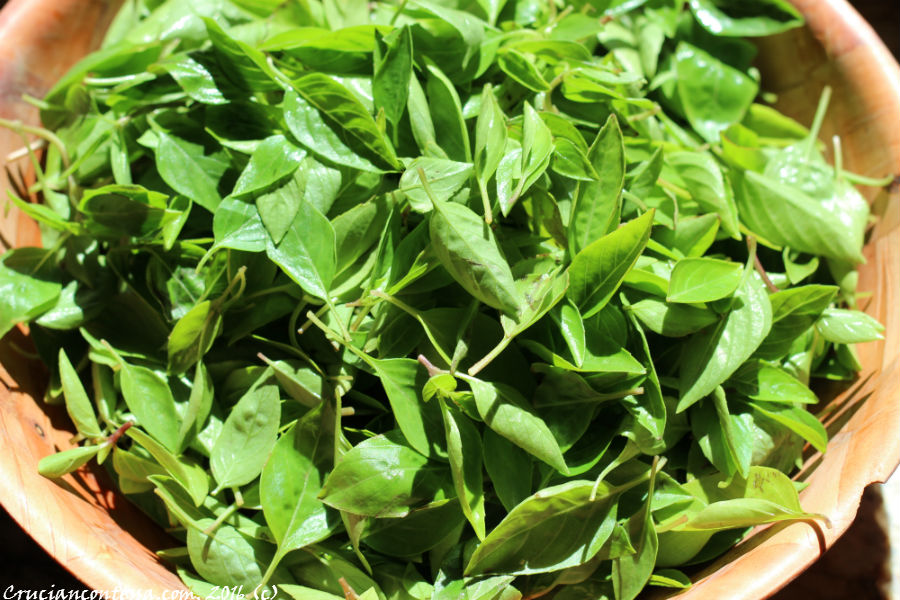 "I tell you life is sweet, in spite of the misery. There's so much more. Be grateful." One of my favorite songs from Natalie Merchant poured through the speakers while I was working on this post. It was just too fitting not to find a way to fit it into this post. Life has been grueling with high demands and a breathtaking pace. And still in all the busyness, I found time to spend a few hours baking and cooking and feasting with friends and family over the holidays.
One of my co-workers brought a  BAG of Balsam which is a local form of Basil. The flavor is just a trace spicier than Italian Basil and much stronger. And while I could add it to my Bush Tea blend, my mind trembled under the weight of the thought: "What the heck was I going to do with an entire garbage bag FULL of Balsam!?!?"
My friends suggested everything from Pesto to salads! But I wanted to do something a bit more different. I've always wanted to do experiment with savory herbs in sweet dishes, and I figured this was probably the best time to test it out since I had SO much. Well let's just say, I have found a new love–Basil Infused Sugar!!!
Two ingredients never did better work than this. I used organic evaporated cane sugar. It is better than normal granulated sugar which often comes from GMO beets. I find the taste comparable to white granulated sugar and it behaves exactly the same in recipes. It is the ONLY sugar I use.
I put that Basil Sugar into EVERYTHING, including my Bush Tea Cheesecake! I made the cheesecake for our Annual After Christmas Party. I would have loved to share a picture of even a slice with you, but it was GONE! I think it's fair to say our guests enjoyed it.
This recipe is entirely to taste, you can't go wrong with it and its lack of precision demonstrates the easiness.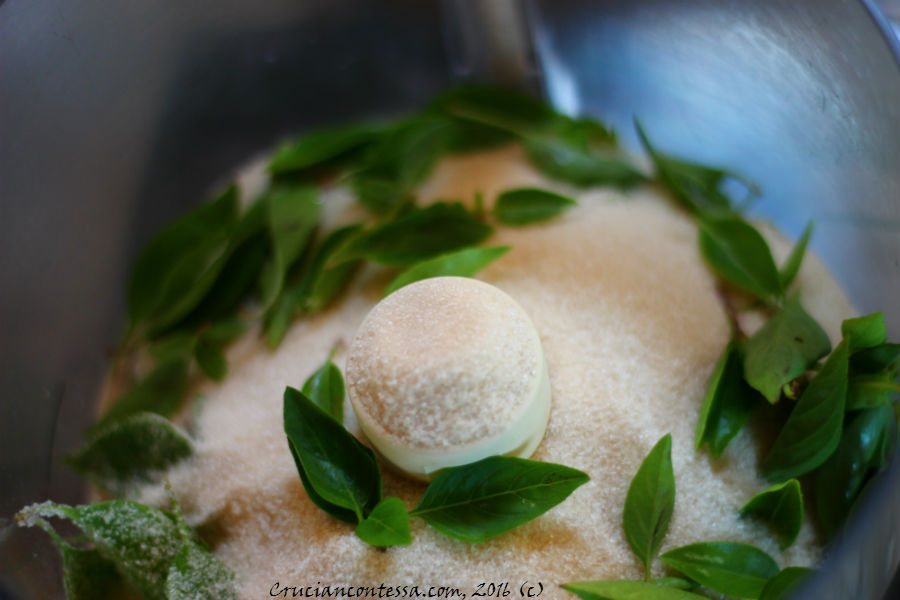 Ingredients:
A handful of Basil (any variety you choose, but I prefer the local version or Holy Basil)
2 Cups (or more) of Organic Evaporated Cane Sugar (or regular granulated sugar)
Directions: 
Place the sugar and the basil into the food processor and pulse until it is finely incorporated. Use the sugar the same day. If you are unable to use all be sure to store the remainder in the freezer.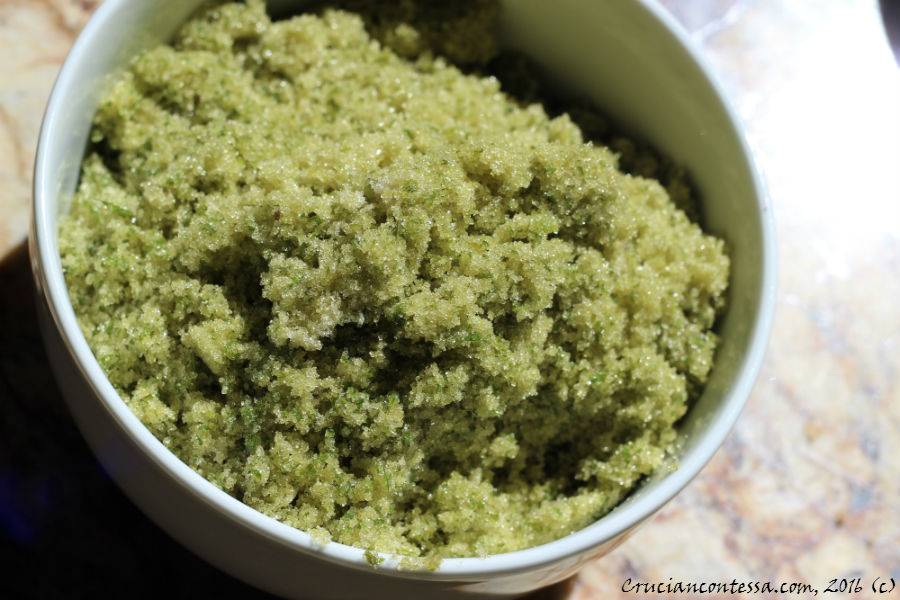 I used this sugar as a topping to my coconut blueberry muffins, in a passion fruit juice combination, and even in a cheesecake. The delicate crunch of the organic sugar on the muffins and the floral undertone of the balsam/basil were just brilliant as a flavor enhancer!!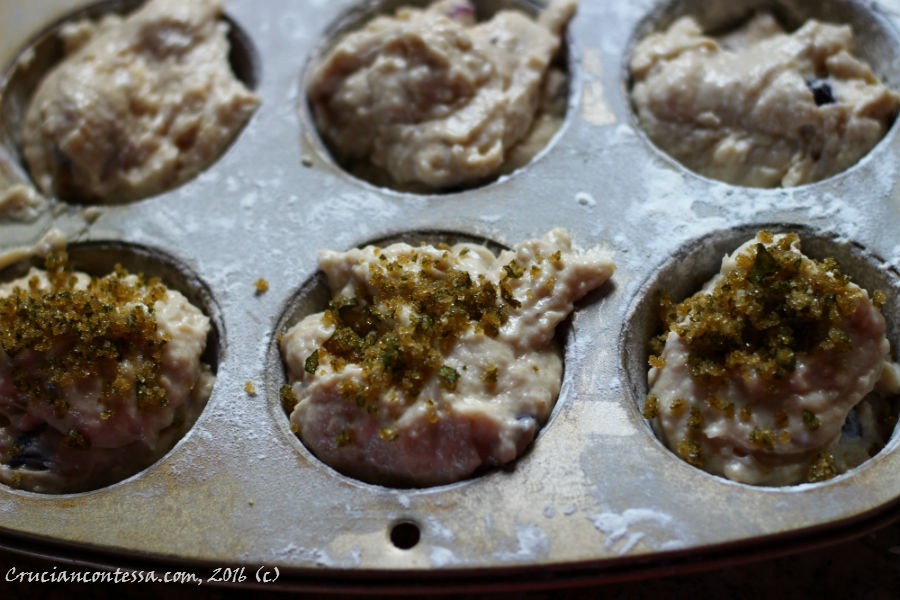 One of the many things I love about island life is the flavors our sun and earth and sky as rain produce. The herbal freshness of this infusion is beyond beautiful. Use it as just one way of playing with flavors. There are so few hard and fast rules in the kitchen, and herbs lend themselves well to this kind of blending! Be creative and enjoy!!