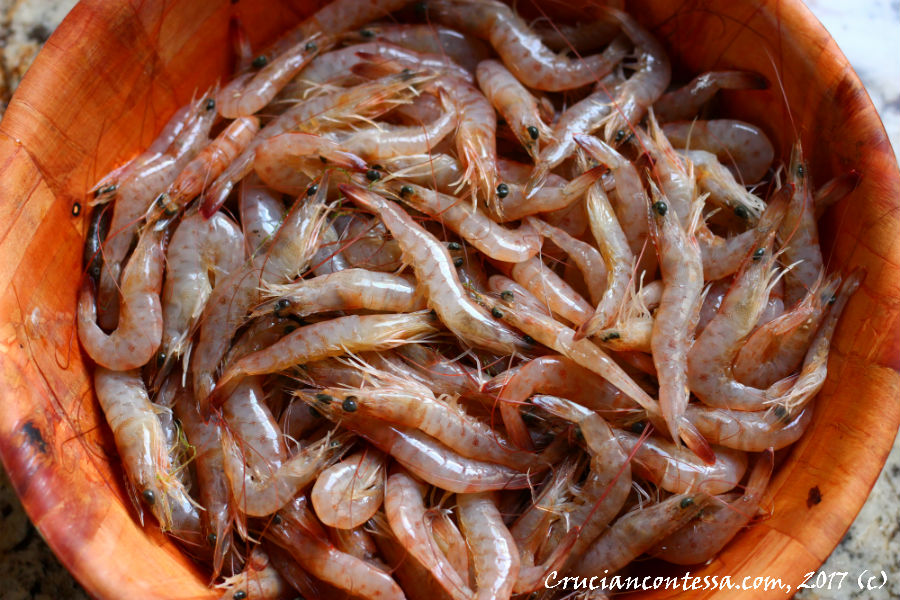 "I won't make this soup again!" was what I declared after making this soup. It was a labor of love built from imagination, love, and time. It is based on a thai recipe for Tom Kha Ghai, which is made with chicken. But I wanted to keep the base but add only local seafood. Today is Good Friday so most folks on our Rock are eating only seafood. This would have made a fine addition to any holiday lunch table. I'm sharing a few pics from this decadent concoction. This is just a "Kitchen Rambling." I wish there were a recipe to share, except I won't be making it soon enough to reproduce one! I did say it was a LOT of work right?!? But, man, was it FULL of uncompromising flavor!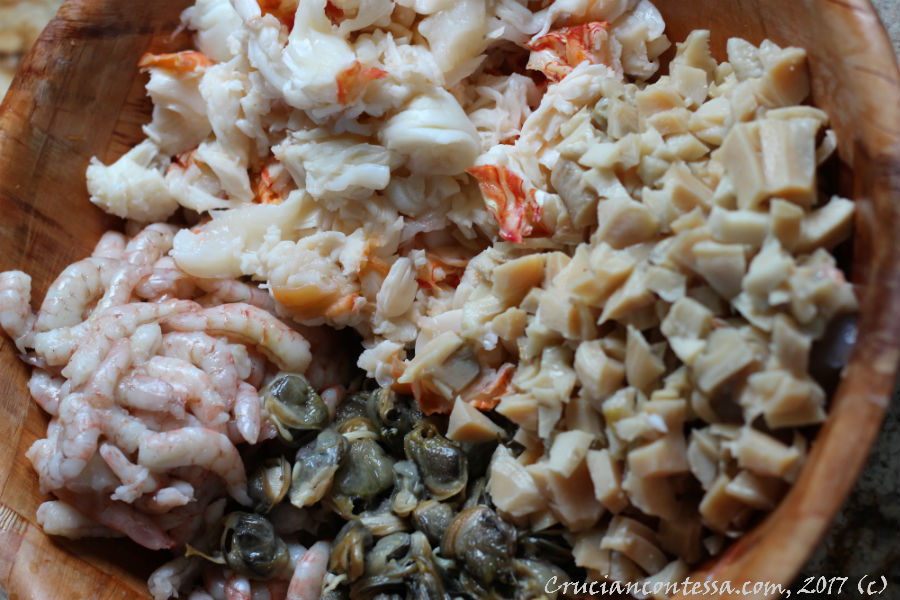 I peeled a handful of local shrimp sourced from one of our nearby lagoons. I dry baked some cockles sourced from the same lagoon, then added tenderized conch and garlicky-sweet Crucian lobster. I used local limes and lime leaves to offer a contrast to the coconut creaminess. There is also some warm curry undertones at work. I'll say it again, this was work!!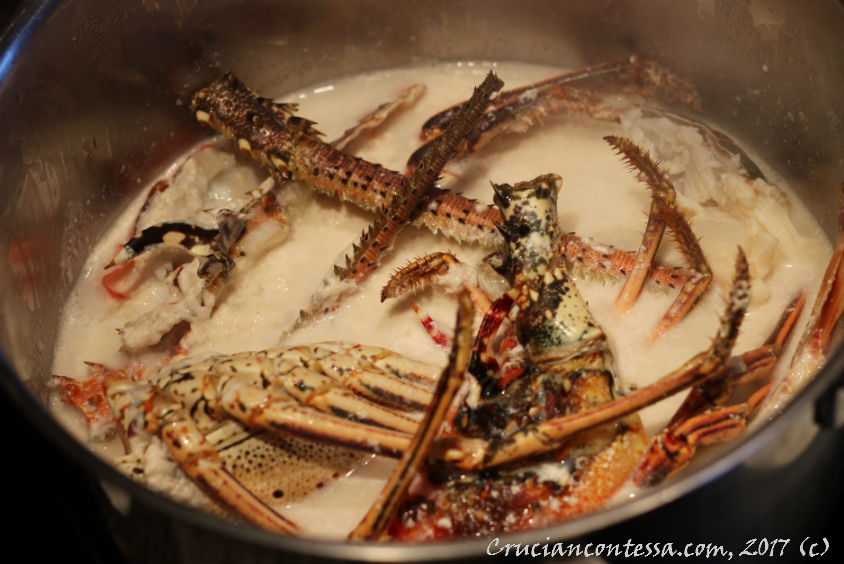 I made fresh coconut milk and boiled the lobster in it with the shell on in order to infuse as much lobster flavor into the base. I prefer to use fresh coconut milk as the flavor is beyond anything from the can! Feel free to check out my recipe for how to make fresh coconut milk and I promise you will never go back to the can.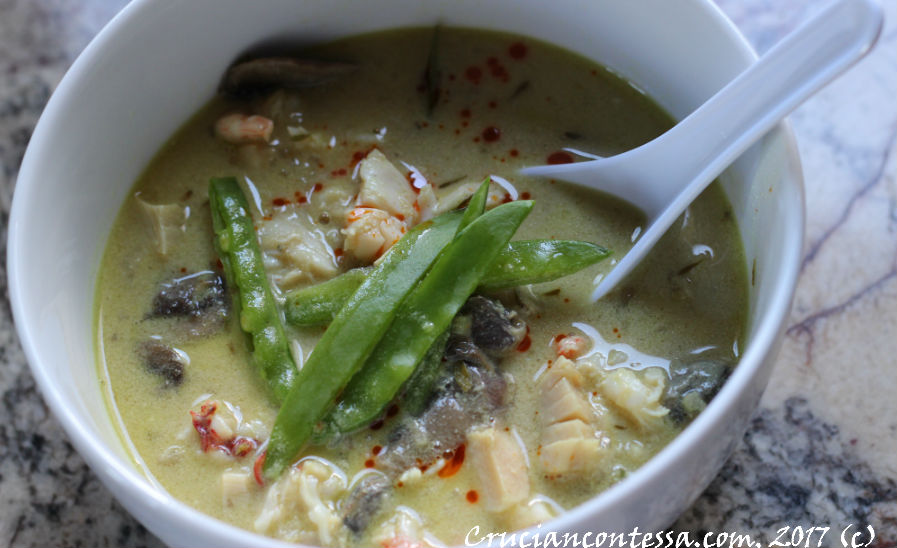 I added some white button mushrooms, a few slivers of crunchy green snap peas, and a few shakes of spicy chili pepper oil! I shared a bowl with my husband and two of my friends who declared it was simply the best!! I hope you are enjoying this slow down Holiday season! And I hope you are having a wonderful Crucian day wherever you are in the world!!